Services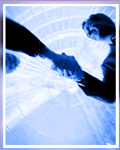 Being a Global company with regional focus, Union Accounting & Auditing firm of services covers all aspects of doing business in U.A.E Our office undertake several activities in accounting, auditing and consultancy . Given below is a brief listing of services offered by us.
Our Offerings
Accounting and Book-Keeping
We are the specialized accounting and auditing firm having experience, high efficiency, knowledge of International Accounting Standards and latest accounting software. We are the best suited for those companies who they are not in a position to appoint personnel for looking after their accounts and those not wish to bear the burdens of the appointment of full time Accountants.
Auditing services
Auditing our clients accounts to the purpose of expressing an independent opinion on the soundness and accuracy of the financial statements and to what extent they reflect the firms true financial position. We carry out our work in accordance with International Standard on Auditing through our well trained, experienced and professionally qualified team of staff
Feasibility Studies and Management consultancy
Economic feasibility studies for new project in the phase of Technical, Marketing, financial and make summary and conclusion. Our experienced workforce will provide specific solutions to help organizations make a difference in the market place.
Accounting Systems
Setting Accounting systems include organizational chart, job description, Document cycle, keeping books and records and preparation of accounts in accordance with the specialized accounting programs and updating firms by-laws.
Company formation and other registration
Our office is capable of acting as liquidators, receivers and accounting experts. Our efficient and high experienced staffs are fully capable of drafting financial and legal reports for submission to the official authorities and the owner of such firm.
Liquidation and receivership
Company formation in Abu Dhabi and UAE Free zone- Providing business consultant services for trading in and with United Arab Emirates as your consulting partner in Abu Dhabi. The complex formalities associated with setting up a business are all take care of by our experienced team of specialist. We are also assisting companies for registration with various authorities.